Does Urban Outfitters "monopolize youth culture?"
When I was in middle school/early high school, I was in love with Urban Outfitters. I really felt that this was the only store that allowed complete individuality. From the warehouse-shack look to all of their locations to the messy thrift store array of clothes, I thought that coming to U.O. would really allow me to experiment with my look and persona. Even the workers are hard to find because they basically wear whatever they want. There is no uniform other than a U.O. employee necklace that looks like a backstage pass. It felt  liberating until I started shopping. At most I could only walk away with a outfit over $100 dollars. Shopping in the sale section was too frustrating, as it is usually the messiest and most dingy parts of the store. Lately I've been wondering if I was wrong about U.O.
U.O. is indeed a unique youth store. It looks like any old secret youth hang out ironically and boldly exposed for all to see. As soon as you walk inside you can hear Indie Rock and Indie Pop acts you never hear on hit radio. Their garments are unlike anything other youth clothing stores have to offer. Hollister and Abercrombie & Fitch are twins. So are American Eagle and Aeropostale. So are Pac Sun & Beach Works. Up Against the Wall, D.E.M.O. the list goes on, but U.O. stands alone.
Walking through the store again is like being in a thrift shop…without the thrift. In the middle of most outlets is the furniture and what I call the knick knack section. The furniture is like a weird um… Victorian-modurban, and highly expensive. They have other "apartment" items like bowls and kitchen things and paintings and wall things.
What I like most about Urban Outfitters are the knick knacks. At Urban Outfitters' apartment section, you can find all sorts of obscure products. There is an "All About Me" book that allows the "reader" to fill the whole book with funny, insightful, or solemn things about themselves. By the writing of the questions, this book is meant to be revealed to others. There is an All About Us version for friends and/or couples. Then there is Lomography, a long standing Russian camera society that now specializes in low-fi, low-tech, low priced cameras that take vivid dreamy snapshots. I have one of these cameras, and it makes me feel special to be an owner of one. It makes me feel underground and privileged. It took a recent viewing of a documentary to even learn about Lomography and the Lomographic history and society. Up until then, and even now I just tell people, "Well, I'm a lomopgrapher. I'm into lomography."
And there are other odd things like a diary for insomniacs, bandages that display the obscenities one may be prone to yelling when hurt, a hamburger phone, and a variety of college beer games. Alcohol and sex are heavily advocated at these stores, and I honestly have no opinion there. Some of the knick knacks are catchy and ironic, while others are questionable. Like I said, drugs, sex, and obscenities dominate and I'm not sure if that's good or bad, maybe I'm just being prudish.
Either way, U.O. at a first glance seems to be the stage for individuality, but lately I've been questioning them. I can't quite get to the bottom of these speculations, but something is off.
Does U.O. house individuality, or press it out like meat patties?
I'm really unsure as to the results U.O. produces. I might come back to this issue another time, but for now I'm just going to point out what's weird.
The demographics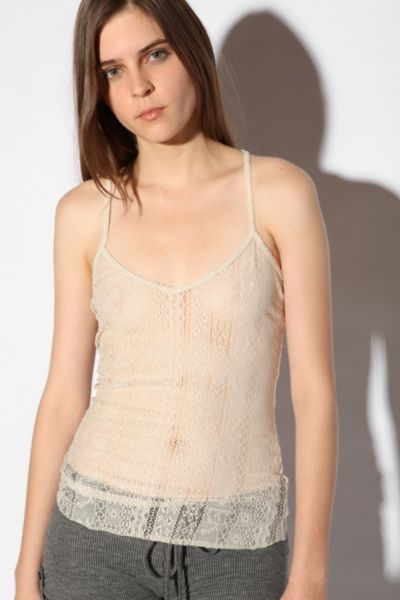 Thin pale Caucasians
The athletic or gruff pale Caucasian male
Thin pale Asian
Thin African Americans
Thin pale Biracials/Multiracials
The bias is obvious, but unfortunately, U.O. does plenty better to represent some people other than "whites," in comparison to Hollister or A&F or something. Not TOO much better. Despite this, people of all shapes, shades and sizes (limited but still varied) shop and work at U.O. This brings me to wonder that despite the variety of customers, aren't all the shoppers and workers aiming to achieve the ideal look via the images above? This is what bothers me beyond the demographic – that looking thin, pale, sluggish, and lanky is the ideal for youth. What effect does this display have on the social goals of youth? It seems manufactured and packaged.
Visit the Part 2 post.